Click Here to Support Wild Calling, Covid-19 Relief for the animals at Senda Verde  
*Look for green donation button on top right-hand side of page
Hola, from your favorite Bolivian Adam Ezra Group Bass Player!!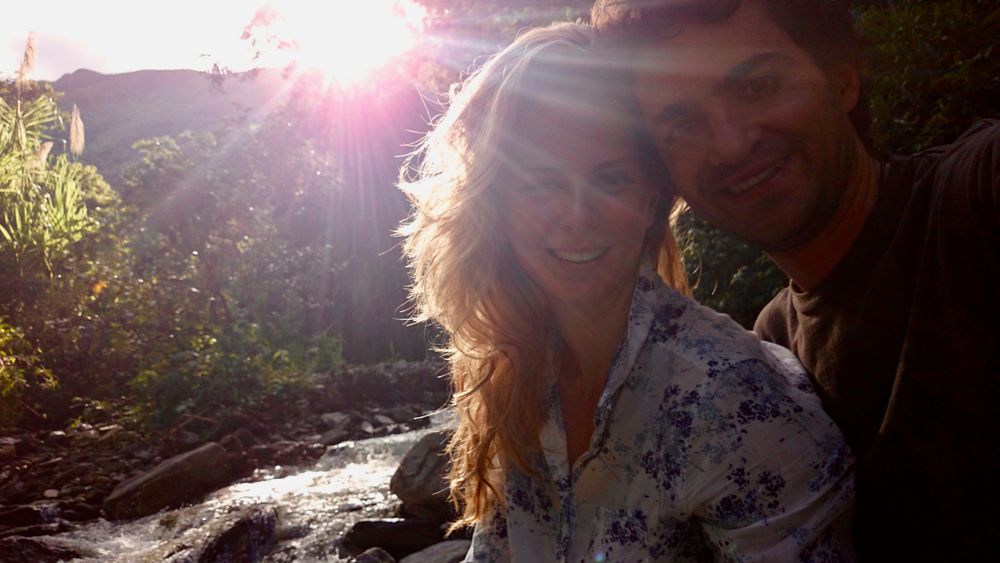 It has been a joy to experience the power of RallySound and the Adam Ezra Group community in action over my time with the band. I am honored to be sharing my special cause with you here. But first, if we haven't met me, let me introduce myself. My name is Poche Ponce and I am from Bolivia where my family is dedicated to protecting and caring for hundreds of animals at a sanctuary called Senda Verde Animal Refuge. It is located at the gateway to the Amazon.
Senda Verde started as a project in ecotourism and environmental education. Very early on, my mother Vicky Ossio and her husband Marcelo Levy took in a couple of capuchin monkeys rescued from traffickers and began caring for them. Word spread rapidly and many more animals arrived. Once we got a license for "hosting" the animals, the government began to send a greater percentage of all rescued wildlife in the country to our sanctuary. They do this without offering any kind of financial or logistical support.
Right now Senda Verde houses over 800 native animals, costing my family roughly $800.00 per day just to make sure they are fed and properly cared for. I am reaching out to let you know how you may be able to help support my family's mission.
1. Donate: By far the easiest way to support our efforts is to make a contribution to Senda Verde.
2. Come visit us! We at Senda Verde always welcome volunteers and we have a steady stream of travelers and animal activists staying with us throughout the year. Click here to find out about the experience you can have at Senda Verde.
3. Amazon Smile: If you shop on Amazon, you can join the Smile program which donates a small portion of their proceeds to a cause of your choice. Just remember to type in https://smile.amazon.com and select Senda Verde as the recipient.
4. Support Senda Verde through Adam Ezra Group! We will be hosting some shows on-line to help raise funds for the sanctuary. I will also have information and ways that you can donate or help at all of our tour dates. Just come find me!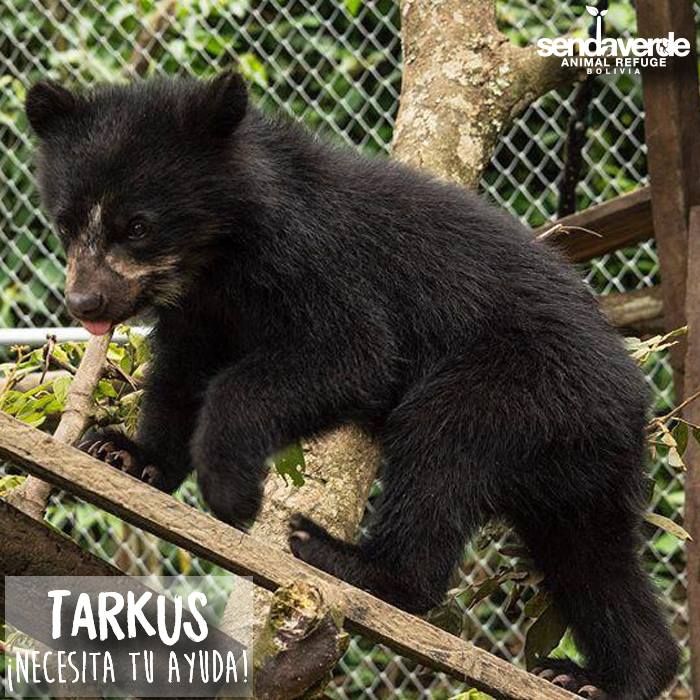 Senda Verde gives a second opportunity of life to wild animal victims of illegal trafficking or loss of habitat. They have just received their fourth Spectacled Bear, delivered to them after being rescued from the black market! Andean bears are solitary. Tarkus was named after Emerson Lake and Palmer's second LP, and he needs a management enclosure. He will require a larger enclosure to be built within a year and a half. 
As you might imagine, creating a healthy, positive environment for a 100 pound cub is a HUGE job and we want to help raise some funds for this project!